WHAT TO EXPECT WHEN PARTICIPATING IN THE CTE OPPORTUNITIES FAIR?
Hours of the Event: 9AM to 2PM
Exhibitor Fees: Post-Secondary – $150 Businesses – $300
You will be provided with space, a table, and 2 chairs.
Setup time: 8am to 9am
Break down: 2pm to 3pm
All funds generated from the event will contribute towards the purchase of equipment, supplies, facility
improvements, and scholarship opportunities within the Career and Technical Education programs (Windsor/Severance) School District. We appreciate your interest and attendance at this CTE Opportunities Fair.
Location:
Severance High School (Gym)
1200 Hidden Valley Parkway
Severance, CO 80550
Click here for a Map
Exhibitors – Click here to register!
Post Secondary Schools and Businesses
Come prepared to share the quality of your programs and career opportunities after graduation.
The CTE Opportunities Fair is an opportunity for High School Juniors and Seniors to develop contacts and relationships with potential schools and businesses offering career choices.
Schools and businesses will have the opportunity to meet and advise students about potential career pathways. There is a high demand for those interested in pursuing a career within various trades and hands-on careers. This event will provide the opportunity to bring interested students, schools, and businesses together working towards a successful future.
Select 4 year colleges will be invited and accepted based on a strong commitment to Career, Technical, and Agriculture programs.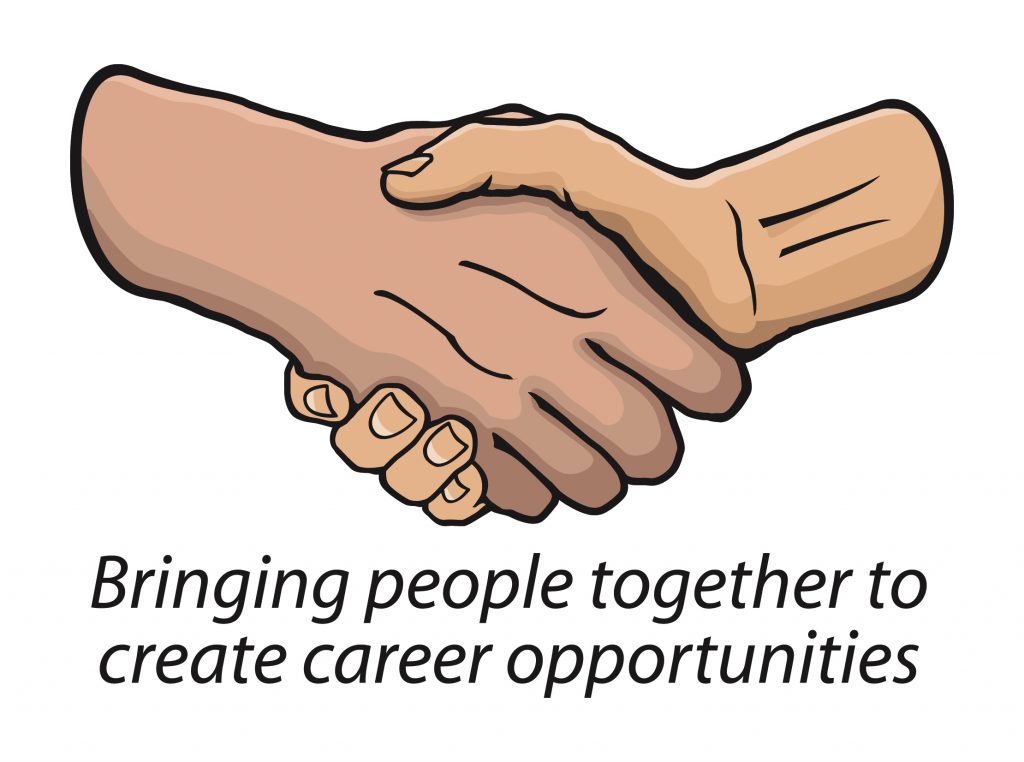 Businesses: The goal of this opportunities fair is to develop strong relationships to provide long and successful
career opportunities for those interested. This event is not simply a job fair, businesses must be able to provide
career advice and pathway information. Offer and explain options for direct hire, along with apprenticeship
and professional or skill development programs is encouraged.
Come prepared to provide career advice about how these prospective employees can start and grow within the
occupation or company, the skills they can expect to learn, as well as what is expected of an employee and ways
to develop and advance as part of your organization.
If offering direct hire opportunities come prepared to provide application information and on-the-spot interviews.
Arrive at least 30 minutes prior to the start of the fair and stay for the entire program.
Dress to best represent your school and wear a name badge.
No more than two (2) representatives may staff a booth at one time.
Recruitment and distribution of literature is restricted to the parameters of the booth.
Audio-visual volume should be kept to a minimum as not to interfere with other exhibitors. Electricity is NOT Available.
Demonstrations such as food preparation, mascots, drawings (raffles), competitions, or similar activities are not permitted.
Displays should not exceed the parameters of the booth (standard height is eight feet) or obstruct the view of adjacent booths.
Use of space, regardless of the number of linear booths utilized, e.g. 10ft by 20ft. display materials, should be arranged so as not to obstruct sight lines of neighboring exhibitors. The maximum height of 8ft is allowed only in the rear half of the booth space, with a 4ft height restriction imposed on all free standing floor displays in the remaining space forward to the aisle.
Aisles must be kept completely clear of materials and displays.
Open flames, butane gas, oxygen tanks or other flammable substances are not permitted.
Items may not be attached to any structures in the facility including columns, walls, floors, etc…
In order to ensure all attendees and exhibitors have a positive experience, please notify the onsite representative at the information booth if you encounter solicitors or any unauthorized activity.
Complete the exhibitor evaluation after the fair. A link to the online survey will be emailed to the primary contact of your institution.
Failure to adhere to these guidelines will result in your institution being asked to vacate your booth.